One each of our log cabin pages we will show an image such as this: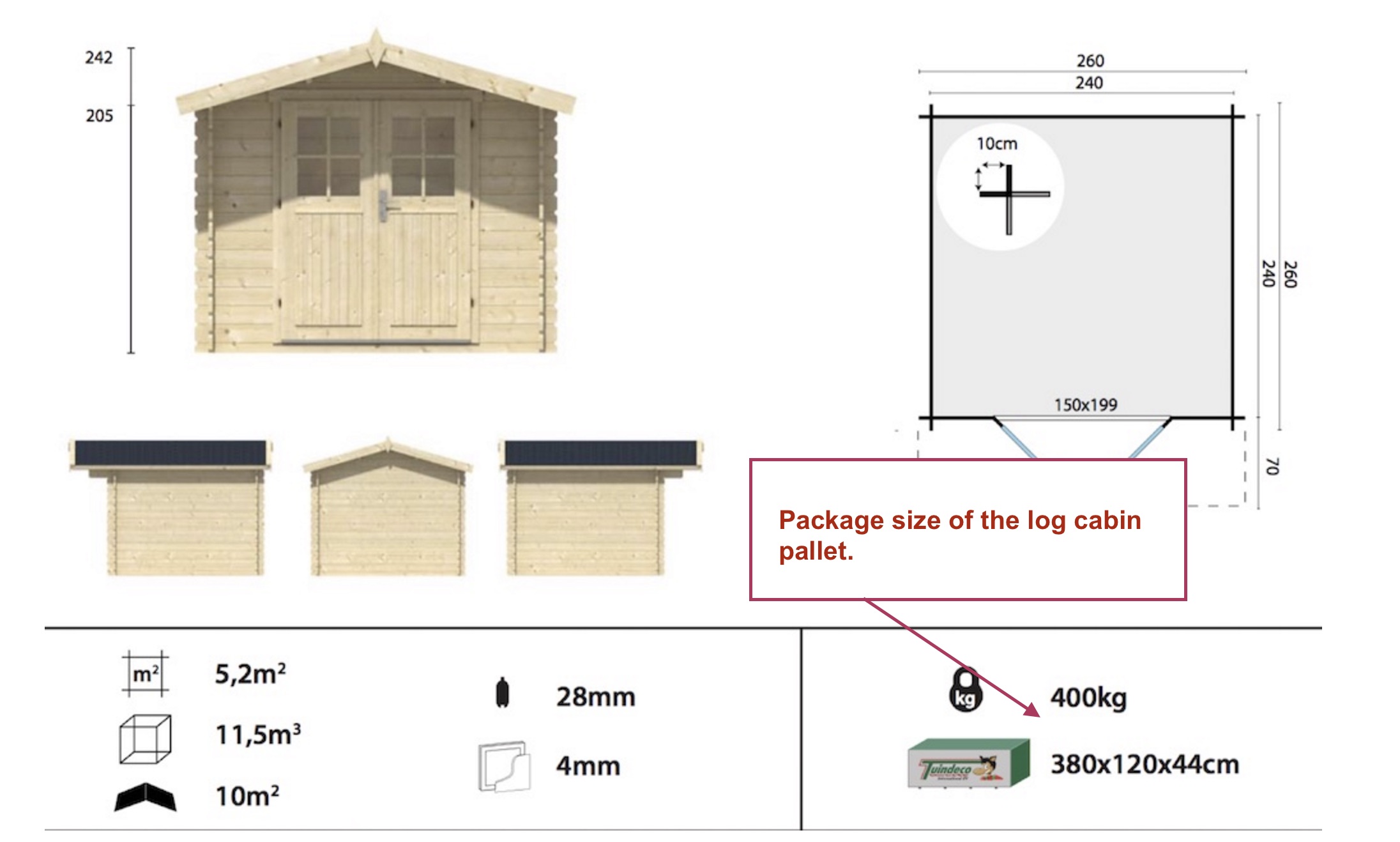 A specification sheet can also be downloaded which will also show the size: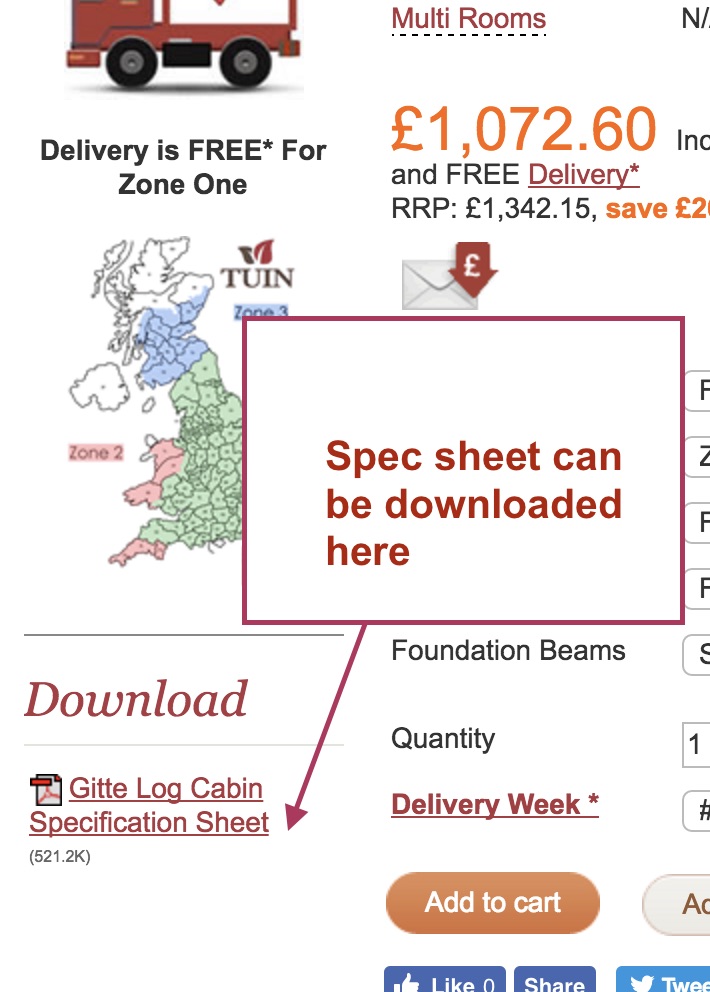 On top of the package will be your roof material and foundation beams. Other accessories may also be there such as the floor and finials. Please remove all accessories on delivery to a safe place.
More Information
Answers to most questions can also be found by typing into the search bar in the widget or our info center or please contact us to help you further with any questions you have.