The log cabin logs that we supply are made from the same type of timber that is used for our standard cabins - slow grown spruce. They are tongue and groove timber that has a working height of 114mm or 135mm for the thicker logs. We price these per meter and this price will be dependent on the thickness of the log that you choose (as shown in the picture below).
It is also possible to have these logs notched, to create the winder and watertight interlocking connections that are used in our cabins. Therefore, these can also sometimes be used to increase the height of one of our standard cabins. Please note with some of our buildings an additional log is required to replace a pre-cut part from the standard kit thus allowing the raise to happen, please contact us for clarification should it be needed.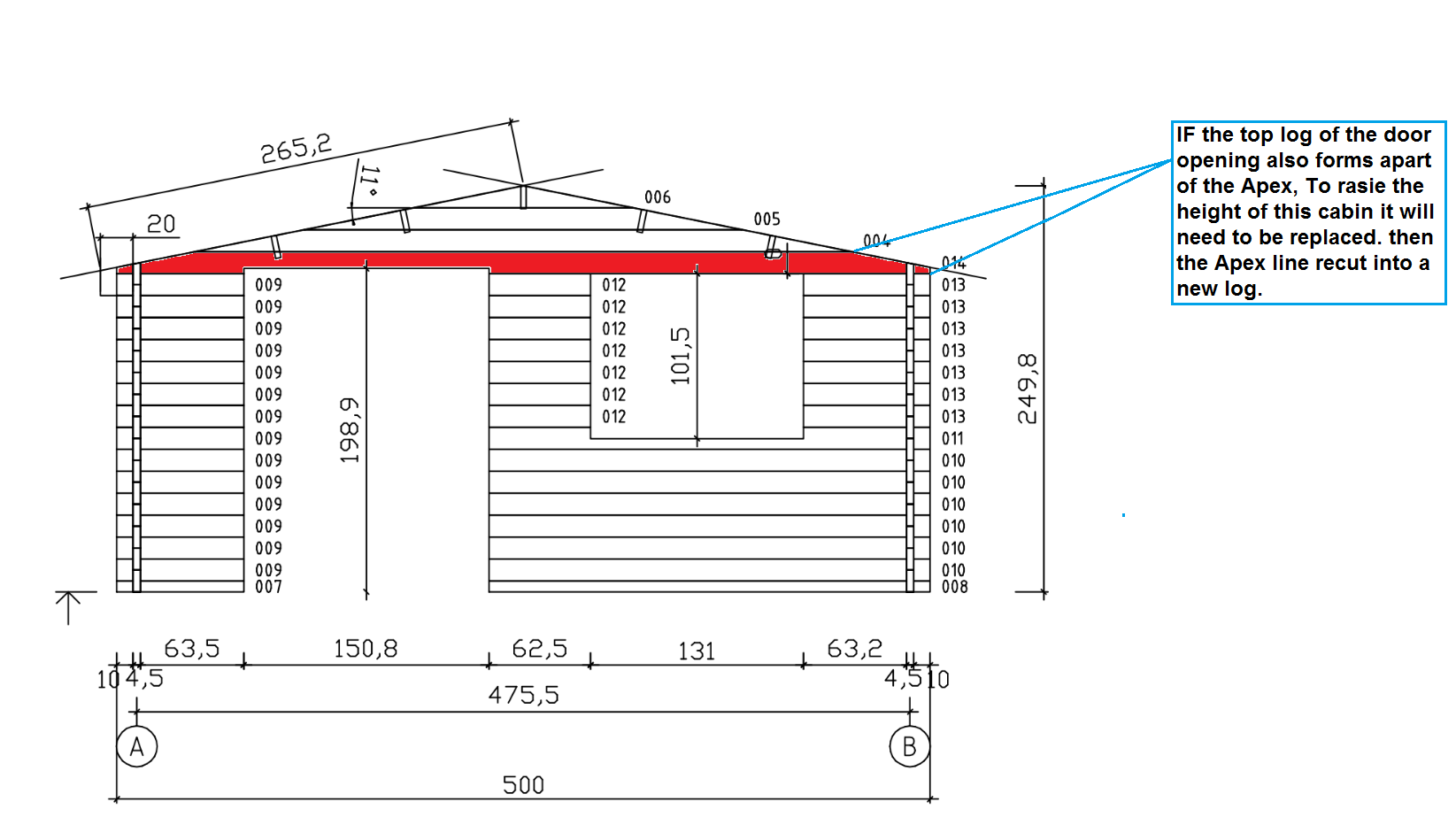 If these are delivered with a cabin there may not be a delivery charge, this will be reliant on the quantity that is ordered. Whereas, if these have been ordered separately, then a delivery charge will occur. Please contact us to find out this charge.
Please also note, that the maximum length that we are able to supply is 6m.
All our logs are Northern Swedish Spruce, they are planed smooth and untreated. They are un-notched.
Please see this page for more information Log Cabin Logs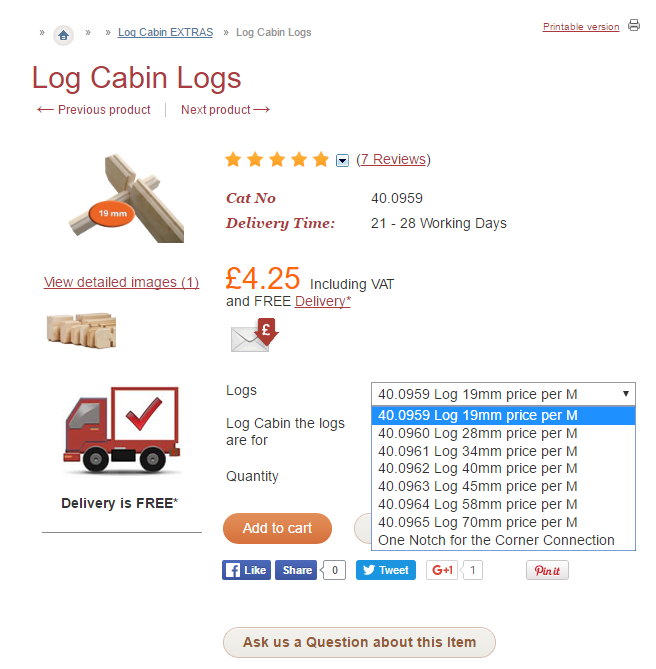 More Information
Answers to most questions can also be found by typing into the search bar in the widget or our info center or please contact us to help you further with any questions you have.