On many of the log cabin pages you will find a download and also a picture as below.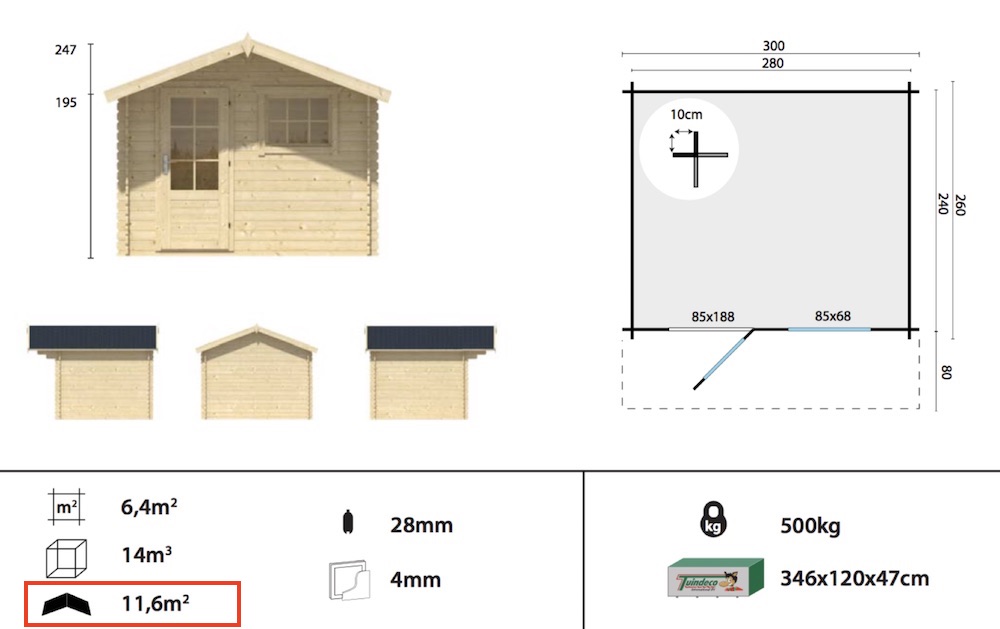 You will find the roof area listed with other information. Knowing the roof area is handy for estimating the cost of insulation if this is something you are considering.
More Information
Answers to most questions can also be found by typing into the search bar in the widget or our info center or please contact us to help you further with any questions you have.