If you have one of our corner cabins you will find yourself fitting the overhanging triangle above the door, this has to be fitted a certain way to allow for the natural movement of the cabin.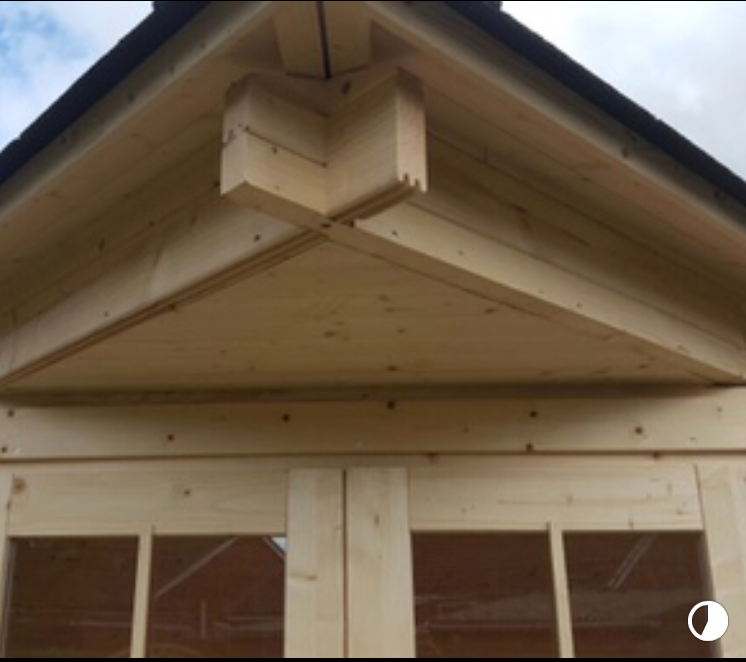 You will see below a side view showing only the triangle and door which advises on the way we suggest they're fitted. you will notice the expansion gap between the door and triangle which is very important.
The T&G cladding of the triangle when installed should be flush with the overhanging log cabin logs (Not included in the sketch)
The triangle should be secured in place with screws going through the triangle frame work on the inside which will avoid you seeing any screw heads once completed.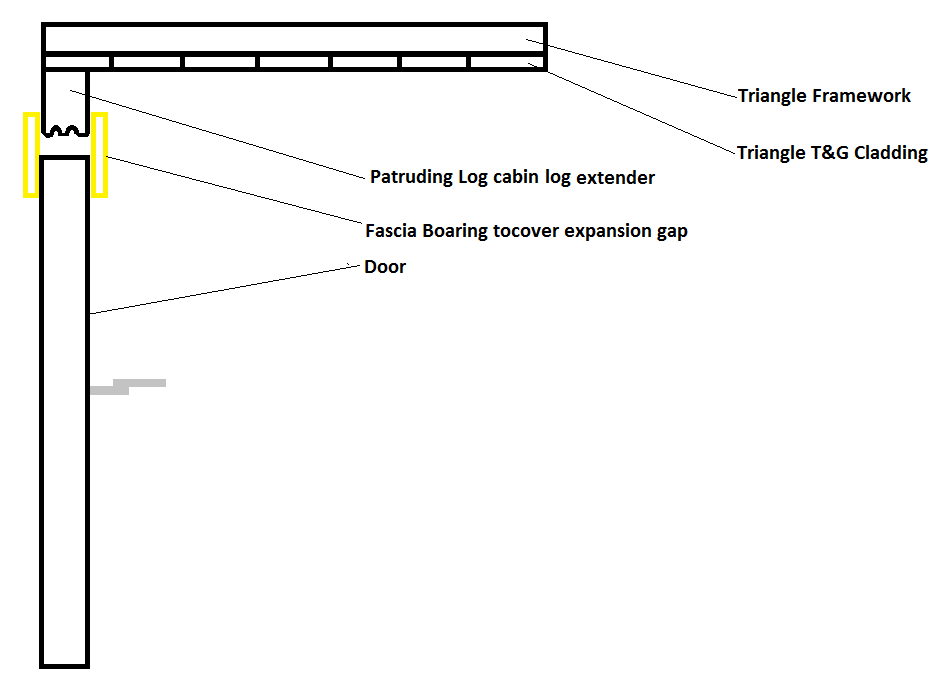 More Information
Answers to most questions can also be found by typing into the search bar in the widget or our info center or please contact us to help you further with any questions you have.