When you place an order for a Log cabin you are given the option of selecting a delivery week. for other products delivery times are shown on the product page.
The week before your chosen week we will ask for full payment, your details will then be passed to one of our Two hauliers.
We use:
Walpoles - Majority of UK - 01362 655410
4Trex (Holland) - Central UK area - +31 (0)524 820395
The haulier will contact you towards the end of the week prior to delivery, this will either be by phone or email. They will then arrange the day of delivery with you.
On the day of delivery the driver will call you when he leaves his prior drop to inform you of a time.
Timed Deliveries or a Specific day?
If you are using our free delivery service your delivery will take place along with approximately twenty other customers on the same lorry. As such it is not possible to provide a timed delivery or a specific day.
If this is critical we can offer an enhanced delivery service and schedule a lorry specifically for your delivery. Unfortunately there is a cost for this as a lorry for one delivery has large cost implications. Please ask us for a price which will vary depending on your location.
How do we deliver?
We deliver on a full size articulated lorry with a demountable forklift. This can take the package to any location where the ground is solid. Please see this page for more details on how we delivery: Log Cabin Deliveries. Please also see this page for general delivery details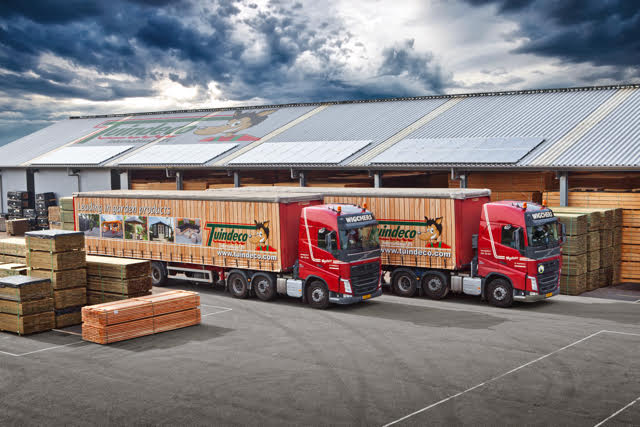 More Information
Answers to most questions can also be found by typing into the search bar in the widget or our info center or please contact us to help you further with any questions you have.