We recommend any of our treatments for a log cabin, these can be found here: Timber Treatments
We also highly recommend Sikkens, Sadolins, Kingfisher. Any of the top class treatments. We also recommend these are sourced through Brewers: https://www.brewers.co.uk/
Please always follow the manufacturer's instructions and make sure you apply the correct undercoat if applicable and the correct number of layers.
Please see this page for more information on log cabin treatment.
On our log cabin product pages you will find a section where we recommend the amount of our treatment recommended for each type we offer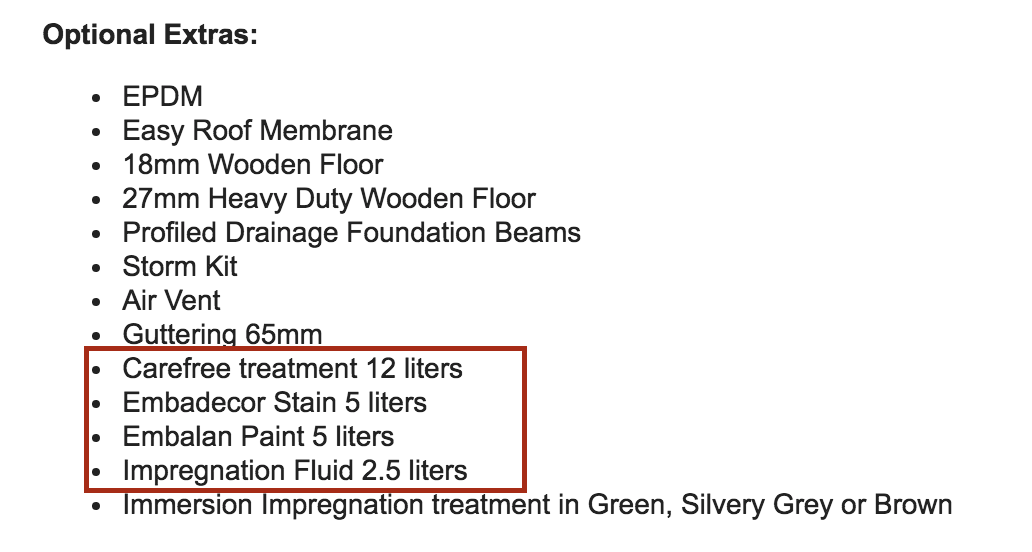 More Information
Answers to most questions can also be found by typing into the search bar in the widget or our info center or please contact us to help you further with any questions you have.