When thinking about buying one of our Aluminium structures you will at some point need to think about how its going to attach to the ground. These items below can be purchased directly off the veranda pages.
We do offer certain anchors to do just that, We have six options available as shown below
U Plate. This is used for fixing to an existing paving slab, concrete or decking base. These are lightweight and perhaps best suited to the smaller sized structures. A point to note is that these are not suited to our freestanding versions.
Heavy Duty Plate, This Lump of metal is very heavy duty and are recoemend for larger verandas and free standing structures. 
Heavy Duty Corner, This is the same as the plate we sell but the bottom plate is configured to be at the corner only which may be ideal for limited size bases.
Heavy Duty Middle, Again the same idea as the plate but with a smaller bottom plate which could be more suitable for restricted bases.
Foundation without a drain. This is a concrete post and is designed to be concreted into the ground, the columns then sits over this and is secured.
Foundation with a drain.  Used to secure your columns within the ground whilst also allowing drainage through an internal pipe which can be rigged to an existing/new drainage system or below ground gravel pit.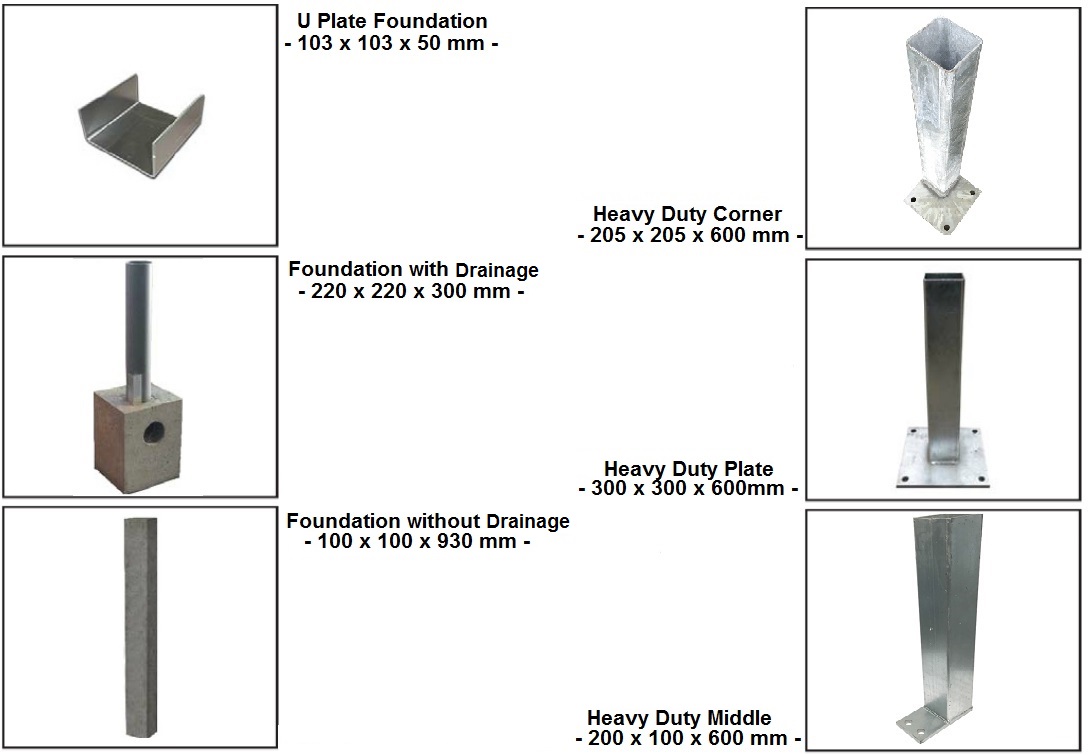 More Information
Answers to most questions can also be found by typing into the search bar in the widget or info center or of course please contact us to help further.