The roofs are designed to accept insulation and roof shingles and have a high snow loading so are very strong. However, they have not been tested or designed with Sedum / green roof in mind, therefore if this is being fitted we would recommend additional supports in the roof by means of additional purlins. Your installer may not deem these necessary during construction.
These can either be fitted using joist hangers retrospectively or notched on-site during the install. 
The green roof material we would recommend is sedum matting using plants from the Crassulaceau family of plants and should be grown within a matting keeping the soil together.
Installation is straightforward and we would recommend a good roofing material such as EPDM or Roof membrane to be placed on the roof first. If you decide to use a roofing felt instead you will need to provide a layer of plastic to cover the roofing felt. Also be aware the roofing felt does not have a long life span and can easily rip, hence the recommendation of ERM or EPDM.
On top of this you will need to place an absorbent matting which will hold water for the sedums gathered when it rains. On top of this the plant matting can be placed.
Normally you would fix both the plant matting and absorbent matting with roofing clout nails.
At the roof edges you can use plasterers mesh (corner pieces). These then allow excess water to drain away behind the barge boards which will need to be set slightly proud.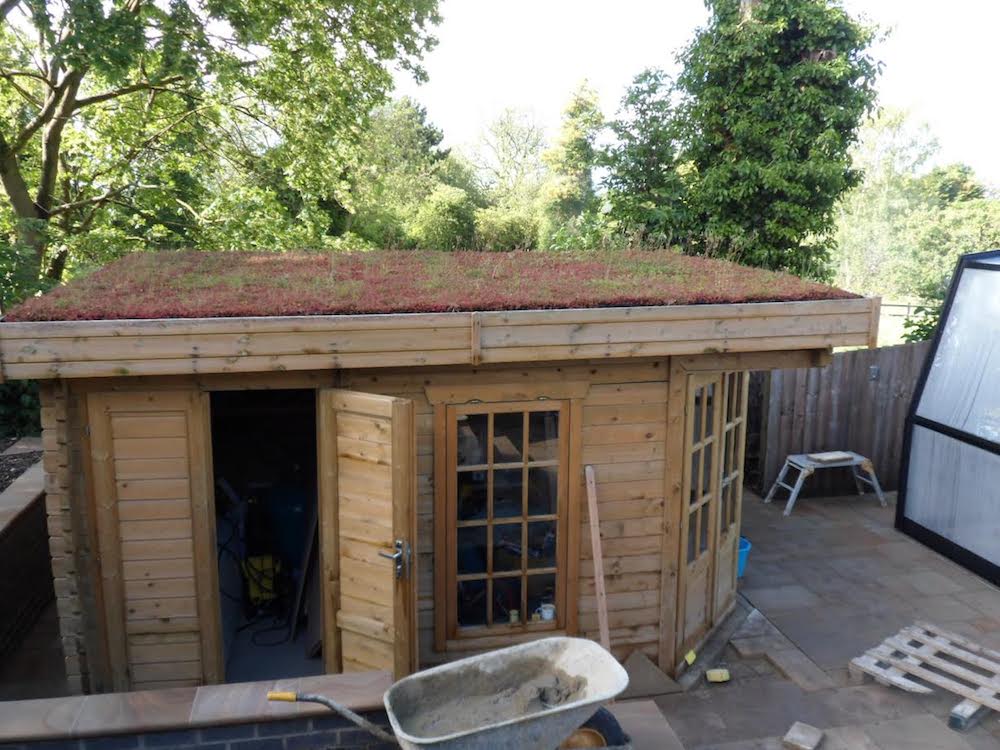 More Information
Answers to most questions can also be found by typing into the search bar in the widget or our info center or please contact us to help you further with any questions you have.