Due to to the design of the clockhouse it is not possible to move one window in any other position than that shown.
However, you can rotate the side wall so both windows are to the rear of the building.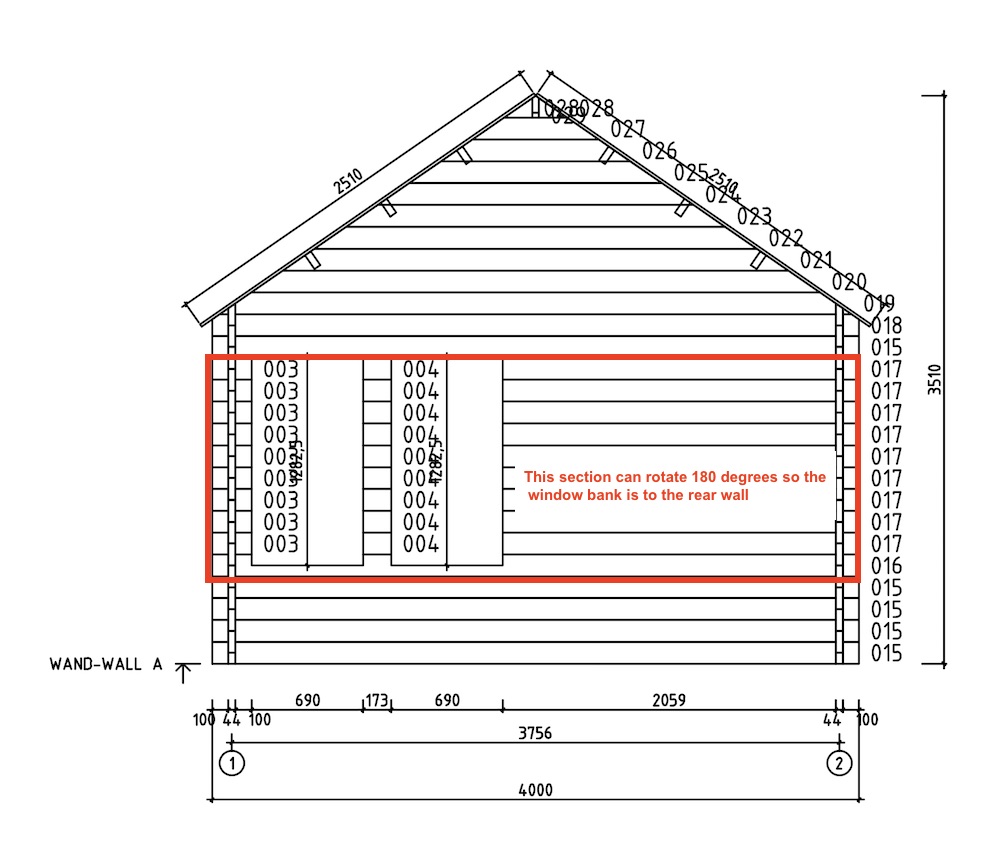 More Information
Answers to most questions can also be found by typing into the search bar in the widget or our info center or please contact us to help you further with any questions you have.