Our cabins are pre-made and palletised in Holland, As such we unfortunately cannot change them for you.
Many customers though rather than going bespoke will wish to make small additions to these standard cabins to increase the natural light inside. A great way of doing so are these skylights
These will need to be installed on site and instructions do arrive on how they're fitted.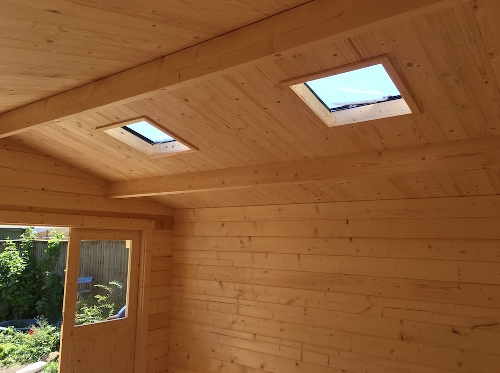 More Information
Answers to most questions can also be found by typing into the search bar in the widget or our info center or please contact us to help you further with any questions you have.