The Aluminium Roofing trims are a great way of finishing off your Flat or pent roofed log cabin or Gazebo as they can go around the perimeter of your roof capping off your chosen roof material.
Please feel free to contact us for advice on how many you require for your building.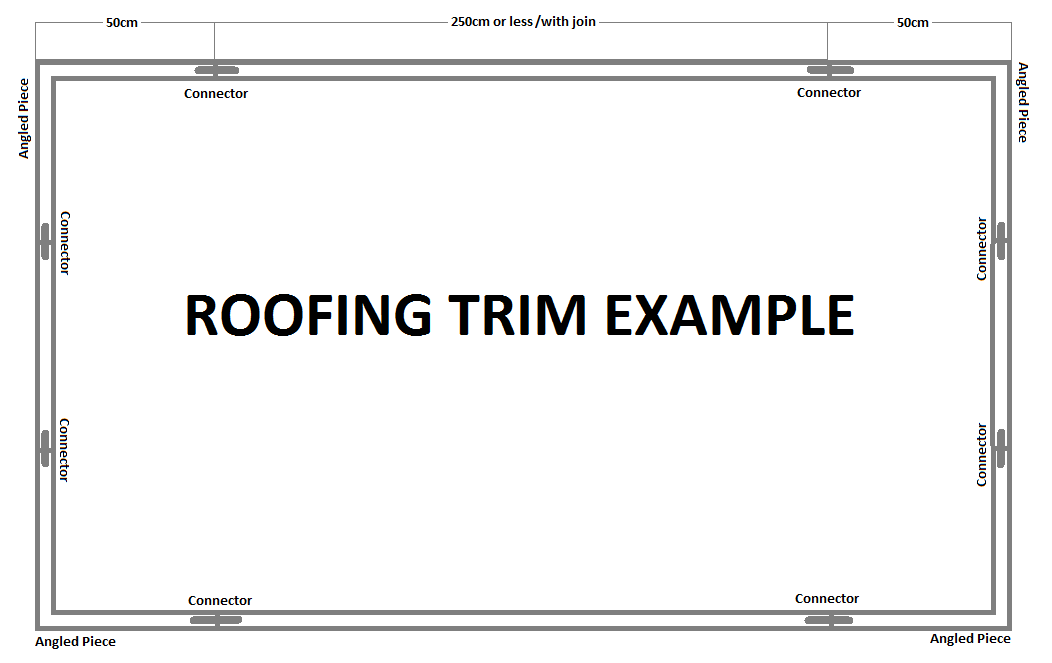 More Information
Answers to most questions can also be found by typing into the search bar in the widget or our info center or please contact us to help you further with any questions you have.